On June 1, 2016 we arrived at Yellowstone's edge RV park. The park is about 30 minutes from the North entrance to Yellowstone Park. This RV park was by far the nicest we have stayed in. The park was beautiful and the owner's Chan & Pam Libbey made you feel like family. The park is right along the Yellowstone river.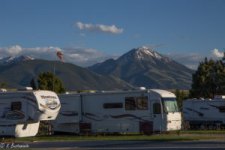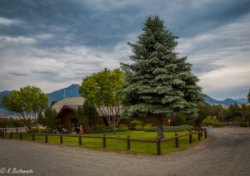 We visited this really cool resort called Chico Hot Springs Resort & Day Spa.
Beautiful sunset pictures looking out from the RV park.